Many celebrities that practice Transcendental Meditation comment that the technique helps to get deep rest and sleep better at night.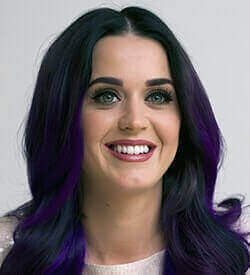 "To me, it's the most rest. It's like the most power-nap you could ever get."
Katy Perry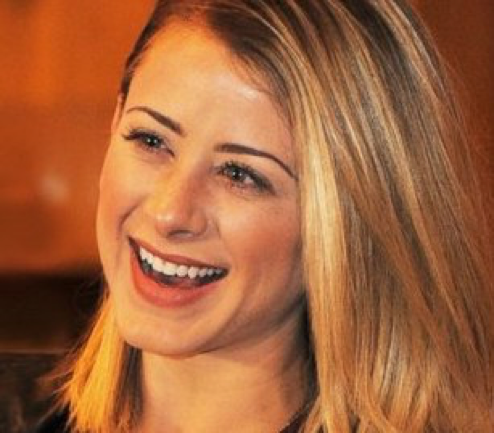 "I had terrible insomnia, and about a year ago I started doing TM. After four days of doing TM I could suddenly sleep."
Lo Bosworth Actress/Author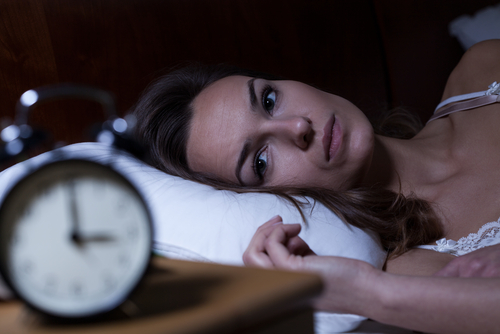 You are not alone! Up to 45% of the population is affected by insomnia in a given year and 10-30% on any given day. Most people are familiar with the short-term consequences of not getting enough sleep:
difficulty concentrating
reduced memory
feeling foggy
reduced reaction time
However many people are not aware of the possible long-term consequences which are even more severe:
obesity
heart disease
diabetes
anxiety
depression
poor immune system functioning
Our body and mind need rest to balance out all the activity and stress we accumulate during the day. And if we don't get enough rest, our body gets out of balance and this has long term health implications.
Some of the main causes of insomnia are stress, anxiety and depression. And not sleeping enough in turn makes stress, anxiety and depression worse. So this creates a vicious cycle that is difficult to escape for many people.
Uniquely deep rest
Transcendental Meditation (TM) is the most practiced (6 million practitioners), most widely researched (600 studies), and, according to the research, the most relaxing technique in the world.
The technique very quickly creates deep rest, which helps the body to get back into a state of balance.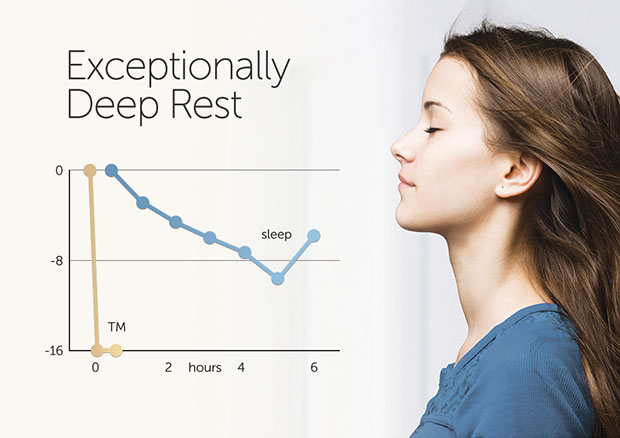 This graph from a Harvard Medical School research study shows this clearly: during TM the body almost immediately comes into a state of deep rest, while it takes many hours to reach the deepest rest during sleep (state of rest is measured by reduced oxygen consumption). Ref. More than 30 studies around the world have by now confirmed the deep state of rest during TM practice.Ref.

"It calms me down, I have less headaches, and I sleep better."
William Hague, Former British Foreign Secretary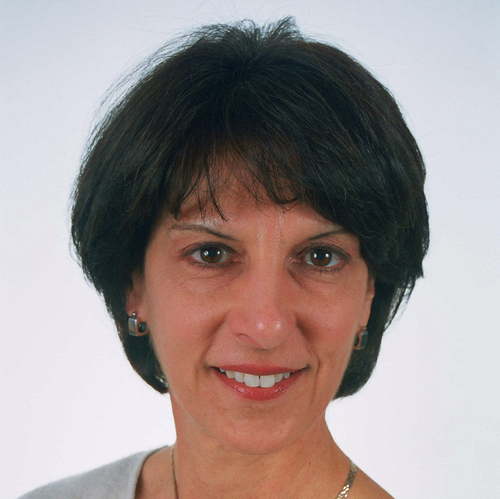 "The stress of not sleeping accumulates over time. Sleep can only dissolve the fatigue of the day. Transcendental Meditation allows you to throw off accumulated stress."
Breaking the vicious cycle